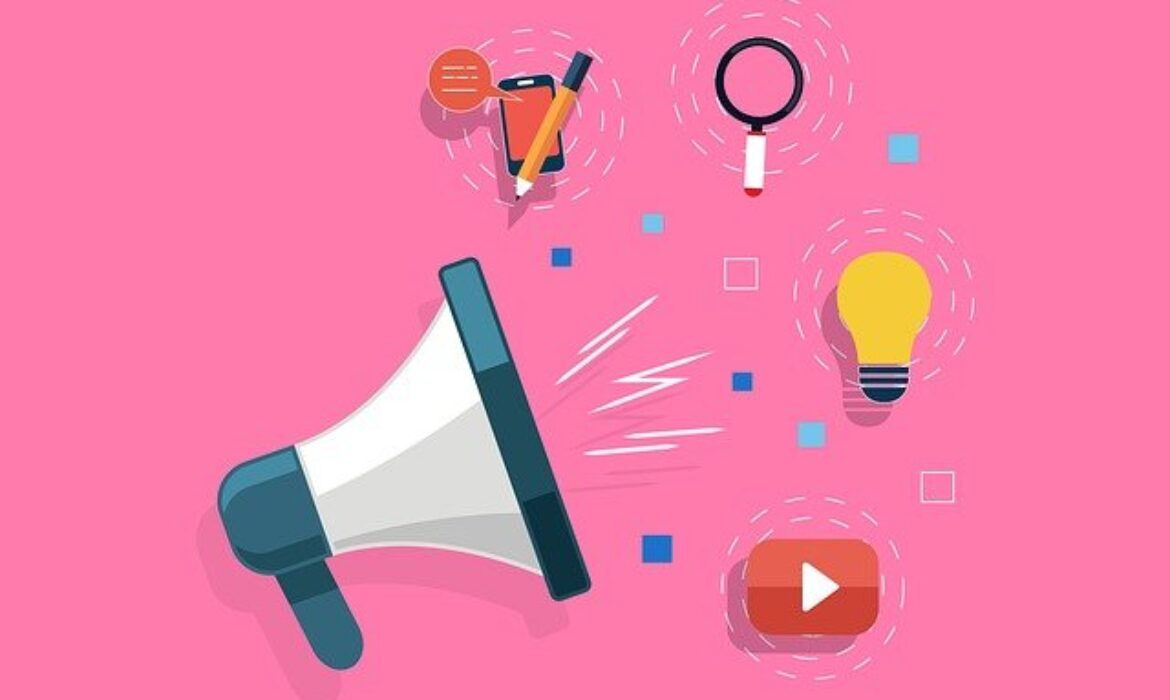 One of the main gains of SEO is its ability to drive more traffic and increase conversion on a website. As a business owner or startup founder, one of your most basic desires is to drive the right visitors to your website which will generate more leads and conversions especially if you sell products and services directly on your website. This is why it becomes more necessary to understand how to get more website traffic. Organic traffic is the lifeblood of every business, whether you agree or not, getting more organic traffic is what everyone desires but there are several strategies that make this possible.
Getting a huge number of website traffic is a factor of the quality of content, the audience, and how your contents resonate with them, identifying and focusing your SEO efforts on a specific niche, the mobile usability of your website, content marketing strategies, speed and a host of other factors and most importantly, making sure that all your pages satisfy the search intent it is targeting. If you're able to apply all these strategies correctly on your website, you're on the right path to getting more website traffic.
To fully understand how to get more website traffic to your new or existing blog, product pages, or shop, it is important to understand the basic concepts of search engine optimization (SEO). So what is SEO?
Search engine optimization (SEO) includes every form of optimization that is done to make your website more loved by users and search engines. Website indexing, SERP analysis, competition research, keyword research, and optimization, through unique content and image optimization to better user experience, trust, and relevance all revolve around SEO. You cannot understand how to get more website traffic if these terms continue to remain strange to you. To fully understand how to get more website traffic and grow your search visibility, good knowledge and practice of these concepts are necessary.
How to Get More Website Traffic to your website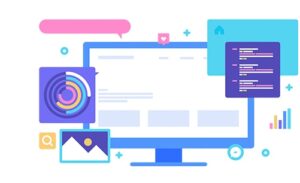 The steps explained here need to be followed and implemented on your website correctly to avoid breaking your website. Here is a step by step guide on how to get more website traffic to your website:
#1 Indexing
First, answer this question: Is your website fully accessible to search engine bots for indexing? The answer you give to this question is very important due to the fact that your posts and pages cannot be seen on search engine result pages if such posts and pages are not indexed on the search engines.
The permission to allow search engines to crawl your pages for indexing is usually provided in the robot.txt file on your website.
You don't have to worry about this if you use SEO plugins like Yoast and Rank Math, using such tools, one can easily generate a sitemap that gives easy access to search engine bots without any difficulty. You can also specify pages that should be indexed and those that should not be indexed.
Now that you have figured this out and fixed it on your website, the factors below are very significant if you intend to learn how to get more website traffic. It is time to fully understand the steps you must follow to get more website traffic on your website.
#2 Check your website usability
How would you even imagine getting more website traffic when your website is not usable or presents a very horrible user experience.
For whatever purpose your website is built for, it has to be configured in such a way that it is seamlessly easy to use and navigate. Here are a few things you can do to improve your website usability.
Ensure that your website is responsive; you can use the AMP plugin to fix issues with mobile usability
Use a visible Navigation
Understand that over 80% of your website traffic will come from mobile devices and follow a "mobile-first" principle in designing or redesigning your website
Optimize your Images for mobile devices using WP Smush, WP rocket, or other image optimization plugins
Optimize your JavaScript and CSS files as well as caching of pages and browsers to improve website speed. This is a very important factor for ranking.
Improve your website security: First of all, if you want to get trusted website visitors, they also have to fully trust your website and be confident that the data exchanged on your website won't be used for some ill purposes.
A good way to achieve this is by using an SSL certificate on your website. You can install an SSL certificate by using the Really Simple SSL plugin.
This is a way to ensure that your blog is built for success from the beginning. Websites without SSL certificates have high bounce rates that may affect their ranking and the volume of website traffic they get monthly.
When you resolve all the issues pointed out here, your website will be ready to receive a great organic boost to your ranking and drive more organic traffic due to improved user experience, trust, and relevance.
#3 Add social sharing buttons on all your blog posts
Social sharing buttons at the end of your posts will enable all your users to share their most valuable content on your website across various communities and groups especially when they find it very useful and impactful. This practice greatly improves the number of returning visitors to your website.
#4 Share posts on social media
Consistently share your old and new posts on social media to generate conversations around such topics on your blog, this will increase the number of comments received on a post and grow its relevance and interest thereby making such posts perform better on search engines. With a good number of page followers, social media marketing can help you generate buying traffic and build a stronger brand name.
#5 Focus on a niche
Ever heard of "EAT"? The term stands for Expertise, Authoritativeness, Trustworthiness. When you focus on a niche, you create topical relevance so much so that people start bookmarking your website and make it their go-to website on those topics that you write about. This helps to grow trust and authority in such niches and subsequently, because of improved user experience, satisfaction, and more returning users that you gain, your website may be seen as one with an authority in such niches. It is always better to focus on a niche where you have great expertise to display. A niche that you are known for and that which people trust you for.
#6 Create better content than your competitors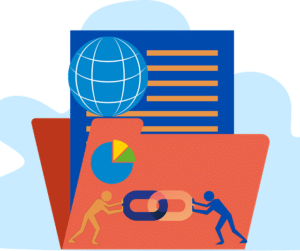 Before your blog becomes an authority on any niche, you have to first define a content strategy that will work for your blog. This is usually a result of competitor research, personal key performance indicators, and keyword research.
Carry out competitor research: Competitor research can be achieved through manual SERP analysis of keywords that are related to your business at a particular location as well as by using SEO tools such as MOZ, Semrush, and Ahrefs to analyze your competitors' page authority, links, and entire profile for a keyword including their keywords that you are interested in.
Do proper keyword research: Keyword research is one of the foundations of SEO that everyone must master. To be able to get more website traffic to your website, you have to be able to identify keywords that people are interested in and create content around those keywords. Keywords that have less competition especially if your website is still finding its feet on search engines. Consider answering the question: What are keywords?
Check out this article on "what is SEO content writing" to learn how to write for the web and how it connects with your users or website visitors.
Keyword research can be done manually on Google or by using SEO tools like Bing webmaster tools, Google search console, Ubersuggest, Moz, Ahrefs, Semrush, and our Free SEO and Analytics tool.
There is a common saying in SEO and marketing that "content is king." This is true as one major factor that search engines consider when indexing your pages is how well such pages solve a problem for people.
The only way to create contents that solve problems is through a well-researched keyword and uniqueness of your content, ensure you achieve 100% unique content, tools such as Grammarly will help you to correct any errors within your content and measure its uniqueness.
Having too many errors in your content may turn off readers and increase bounce rates and this will have an effect on your website traffic negatively.
# 7 Use better headings
Headings that resonate with your audience are a beautiful way to increase click-through rates on your pages in SERPs. Pages with high CTR have better potential of ranking better and thus, increase website traffic for such pages.
Sometimes it is possible to even rank on the first page without being able to get traffic to your website, in this regard, your good and quality content can get you to the first page of search engine results, but that does not guarantee clicks and traffic to your website.
Poor headings and meta descriptions are why you can rank in the #1 position but still struggle to get clicks to your website.
You have to be able to create a heading with positive or negative intents that capture the intention of the searcher and which would persuade the searcher to click on your links.
#8 Use Meta description
Meta description is what the search engines see first when they crawl your website pages for indexing, it usually contains a brief description of everything on your web page that you want to rank for. When writing your meta description, include keywords that you are trying to rank for on search engines.
See the Meta description as an advertisement channel, and write a brief summary of your post that would encourage someone to click on your link from search engine results, you should consider the search intent when writing your meta description and ensure that it is captured. Learn more about meta description and how to add meta description to your website.
#9 Create a mailing list
If you desire to increase your website traffic, you should also consider growing your mailing list and influence. Sending out emails on your new content or publications with links to such publications is a proven method of growing more website visitors and keeping returning visitors.
If you are new to email marketing, there are several email marketing softwares and plugins you can use on your website to help you get started in growing a profitable email list of those that are interested in the products or services or topics that you publish on your website.
To start a good email marketing campaign, install plugins such as Newsletter or Mailchimp to collect emails, write and distribute your website contents to new readers with links that will redirect them to your website. Getting people to sign up for your email list is not that difficult, offer a free product like a course or ebook on social media ads and quickly grow your email list to thousands of people.
#10 Create a search engine marketing campaign
Search engine marketing (SEM) is among the most popular method to grow website traffic. Whether you are selling products, services, or just a happy blogger who earns income from AdSense and affiliate marketing, creating a marketing campaign can boost your website traffic in the shortest period.
This can be achieved by creating Google ads for more traffic on Google and Bing ads for more website traffic on Bing search engine, other strategies include creating beautiful and interactive landing pages for your website visitors.
Types of Website Traffic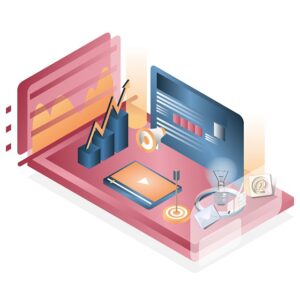 There are various types of website traffic that you must understand if you intend to get more visitors to your website, different types of website traffic present different opportunities to businesses.
Business owners often desire different types of website traffic for purposes such as AdSense, increase sales, viewing more products or just getting more readers, reasons may differ depending on the business goals.
Direct web Traffic
When you are already familiar with a website and the things they offer, for example; Facebook, most people do not need to search for the Facebook website on Google and other search engines before visiting the platforms, it is already a popular brand and people would just type the web address directly into their browsers without being directed from any links.
This form of traffic is called direct web traffic, they include traffic that comes directly to your website by typing your website domain, and usually, such traffic sources have no referring domains or social links.
Direct website traffic is a major form of inbound marketing, it can be achieved when your domain has gained some popularity and authority on a subject that it keeps being remembered as a top authority on such topics or niche.
This is one major advantage why you should focus on a niche instead of just writing and publishing content on every subject on your website. Such traffics are free and provides information on those that are loyal to your brand.
Organic traffic
Organic traffic is some of the most difficult types of website traffic to acquire especially if you are in a highly competitive niche like SEO and digital marketing as well as relationship and make money online niches.
Organic website traffic is obtained from search results on search engines like Google, Bing, Yandex, DuckDuck Go, and others. You do not have to pay any dime for this type of website traffic. The most difficult aspect of organic traffic is SEO.
To get organic traffic on your website, your website has to be fully optimized for both humans and search engines.
Developing a website with a bad design and the wrong mix of colors will detest users and increase bounce rates on your pages, this will greatly decrease your website traffic and hamper your overall results, other factors such as speed, usability, and quality of content are significant aspects of SEO.
Getting your website to consistently get the organic type of website traffic is not something that is achieved in a day, it is usually a result of huge patience and hard work.
One of the downsides totally depending on organic traffic if you are just starting your blog is that it takes time to be achieved and with a whole bunch of strategies that require reviews all the time.
To increase your organic traffic you have to use the right headings and meta description, it is important to also configure schema on your website. When writing your headings, and Meta descriptions, make use of your keyword in a human way that will encourage clicks.
Your images and entire website have to be well optimized for search engines and for better mobile usability and user experience. The best SEO efforts start yielding results in the first three months; others may take longer, and even up to eight months before the result is seen. This is usually a result of the nature of competition in that niche.
Bot Traffic
This is one type of website traffic you do not want on your website, bots especially those sent by your competitors have a way of denting your SEO efforts and overall website performance. Some competitors may send some bots to copy your content and carry out random clicks on your website to alter your search console data.
The bot traffic I mean here is not related to the search engine bots that crawl your website for indexing, it is those sent by your competitors to steal your content and dent your SEO efforts.
It is one of the worst forms of website traffic you can get, you should try as much as possible to avoid it on your website, except for relevant bots that crawl your website for indexing and metrics measurements.
You can specify the bots that are allowed in your robot.txt file on your website. This type of website traffic is not the one you want for your new website.
Social Media Traffic
If you create contents that go viral on your blog, the best way to achieve that is by sharing such contents on social media channels like Facebook, LinkedIn, Quora, and Pinterest, including Reddit and others like YouTube
Share and promote your content on these platforms with links to your blogs. Social media traffics includes website traffics that is generated from social media. They are usually free except when you are promoting a particular post or product.
Referral Traffic
Referral traffics are those that are obtained from other referring domains to your website, they include those that are obtained as a part of backlink building strategy through link outreach, link exchanges, guest posting, and blog commenting.
Gaining referral website traffic is a way to stamp authority on a particular subject or niche, it signifies trust and has positive impact on your SEO and ranking.
How to Get More Website Traffic: Final Thought
To fully understand how to get more website traffic, one has to understand the basic aspects of SEO, the different types of website traffic, and the key things that must be implemented on your website to gain a boost in traffic from various traffic sources like search engines, social media, email, and press release, and backlinks gained on your website.
Now that you have gotten all the information you need regarding this topic on my blog, what traffic strategy are helps you grow your influence and authority in your niche? Would you like to get more details on similar topics when I make more publications?
Getting all the information you need to succeed in getting more website traffic and visitors is one thing, the next most important thing is defining a strategy that is unique to your website needs for a better result, remember that what works for my website may not apply to you, it is better to create a strategy that is unique to you and your readers\' interests.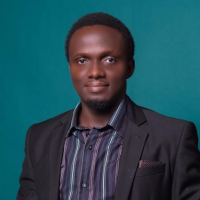 Enema OJ
Hi there! I'm a business growth and digital marketing consultant who specializes in helping businesses make more profits through better online visibility and reach.

I understand the importance of a good and well tailored digital strategy and will use my creativity and expertise to create compelling, informative pieces that will help you achieve your business goals.

Practicing SEO and digital marketing actively for over 7 years has taught me what the lifeblood of every business is and how to keep its foundation juicy. If you desire to increase your brand visibility, generate more traffic and increase your sales and conversion, I'm the one you're looking for.