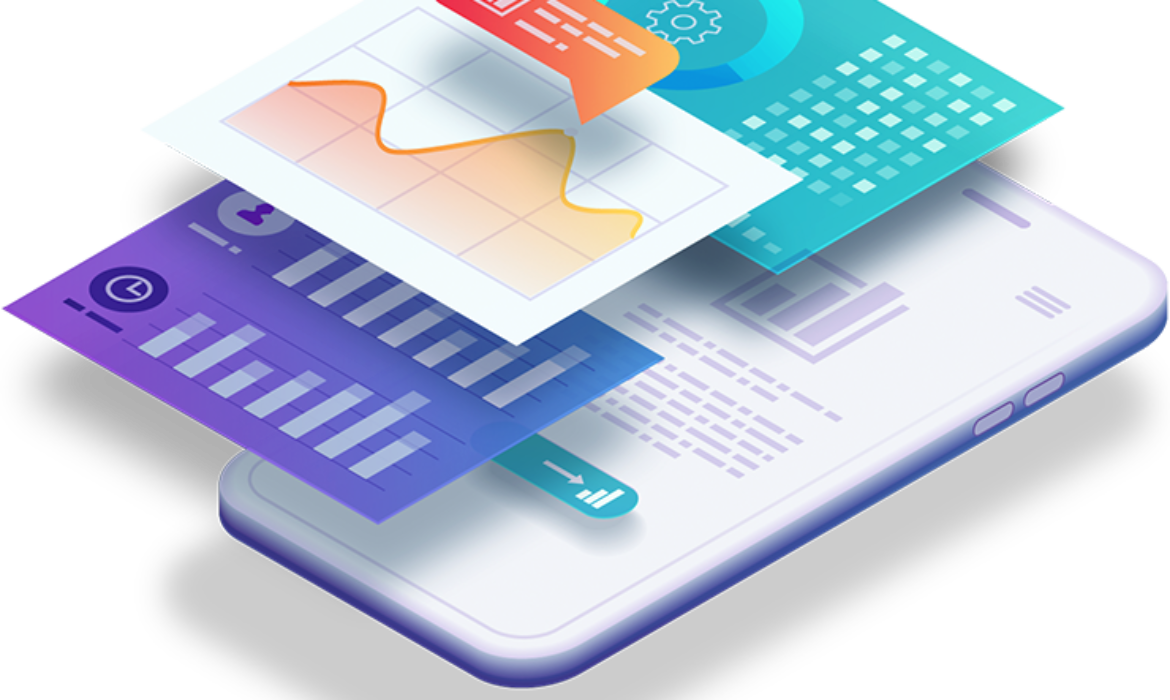 One of the best ways to determine existing opportunities for organic traffic is through keyword research. The process involves carefully researching and identifying related search queries that are important to your business and creating content around the topic. Keyword research is simply trying to determine what people are searching for and gathering relevant information about such queries. Keywords include the words or phrases that a searcher enters into a search engine. Keywords are often referred to as search queries.
If you're new to SEO, you may be wondering what keywords are but not to worry. To fully understand keyword research, it is important to explain the concept of keywords, so being able to answer the question "what are keywords?" is very vital if you intend to get the most from this piece.
What are keywords?
The term keyword may mean different things to different people, for a content writer, a keyword is the main theme or the subject of his article. It can range from a single word to phrases. Articles are usually optimized on certain keywords in a way that the intent of such search queries is satisfied. By definition, keywords are search queries or phrases that a searcher types into a search engine. Keywords have intents that may range from navigation, informational, commercial to transactional intents. Sometimes, a keyword may have a combination of two intents.
For example, if Peter who is interested in certain topics in chemistry searches for certain terms or phrases such as "separation techniques," "secondary metabolites," "carbondioxide," "antioxidant compounds," "purgative compounds," "chemical compounds," etc. The terms that he searched in search engines are referred to as keywords.
The illustration above is for a searcher, see also another below.
If Jane who is a content creator writes an article on certain topics such as "most common separation techniques for organic compounds," "what are secondary metabolites?" "The antioxidant components of common fruits in United states," "isolation of the purgative compounds of piper guinense," or "chemical compounds of roots of the mango tree."
The key phrases or words which the topic or content is optimized to reflect are what are known as keywords.
Keywords can be a part of a phrase or sentence or an entire phrase. For example, if you write an article on the topic: "how to make money through blogging."  There are some parts of the topic that can be optimized as the focus keywords and other secondary keywords.
For example; If you write an article on "how to make money online through blogging, blogging, or how to make money online, how to make money online through blogging can form keywords for optimization in the article. This is usually decided after keyword research where a primary keyword is determined.
What is Keyword Research?
Keyword research is the process of identifying and researching the best keywords to use for your website or blog. By identifying the right keywords, you will be able to rank higher in search engines, which will bring in more visitors. Additionally, by targeting the right keywords, you will be able to target your audience more effectively.
There are a number of ways to go about keyword research, including using Google AdWords Keyword Planner and using a tool like LongTail Pro. Both of these platforms offer extensive keyword data that you can use to identify the best keywords to target.
Additionally, you can use keyword density calculators like Google AdWords Keyword Planner and LongTail Pro to determine how many times a keyword should be used per page.
Once you have identified the right keywords, it is important to make sure that your website or blog content is optimized for these keywords in the right way. This is because over optimisation may pose some negative effects on your website.
Keyword research can be achieved through the use of several tools. Some tools have paid subscriptions while others are absolutely free. The choice of tools for keyword research tool is strictly determined by choices of individuals, abilities, understanding, comfortability, ease of use, relevance, and many other factors.
Keyword research is one of the first steps that must be completed before any writing is started. It is an important part of SEO strategy. One of the mistakes made by so many writers and SEOs is to skip keyword research when publishing products or posts on their websites. Keyword research is very important as it aids the identification of relevant topics and opportunities to write about and grow audience around. When keyword research is done wrongly or skipped, you'd find people writing about topics that have zero search volume and are of no significance to their niche or business. This way, you bring the wrong visitors or customers to your website and gain zero conversion.
How to Do Keyword Research
A good number of paid and free keyword research tools such as Ahref, Semrush, ubersuggest, Google, Google ads, and Google trends exist. These are very good and popular tools for any project, however, their use and application may differ.
How to Do Keyword Research with Google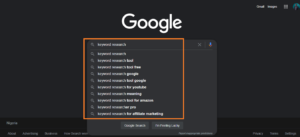 Google is one of the best free keyword research tools available online. Different keyword research tools provide different information for use such as CPC, and ranking difficulty.  This information may not be available when Google is used. To use Google for keyword research purposes, more technical ability is required. Here is how to do keyword research using Google:
How to Do Keyword Research with Google Keyword Planner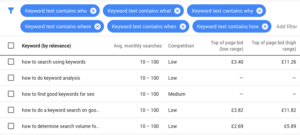 Google ads, formally known as Google keyword planner or simply keyword planner or Google Adword now exist as a part of Google ads. The tool gives automatic suggestions of keywords based on the selected keyword themes. Below is a step by step guide on how to use Google ads for keyword research.
There is another method of using Google ads for keyword research that offers all relevant information such as search volume, competition or keyword difficulty, including PPC.
This approach will however require advanced knowledge of keyword research and SEO expertise. The following steps describe the processes involved;
There are numerous other free keyword research tools such as Google trends that tool provides relevant information about a keyword for a specified location such as Nigeria, USA, etc. Google trend is a good source for gathering information on search volumes within cities in a chosen country, this may help with being more specific on the audience for a particular SEO effort or ads.
How to Use Ubersuggest for Keyword Research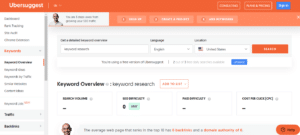 Ubersuggest is one of the popular free keyword research tools that is simple to use and easy to understand. Navigating the dashboard is easy and will be demonstrated in a few steps explained below;
It is important to analyze your result based on trends (this is the search volume of the keyword over the last twelve months), volume (this is the total search for a particular keyword in a month), CPC (this data represent the average cost per click, it usually applies when running Google ads and gives information on how important and competitive a particular keyword is), PD (this represents the paid difficulty of a particular keyword the higher the number, the more competitive a keyword is), SD (SD represents the SEO difficulty, generally it gets more competitive with higher numbers).
Ubersuggest is one of the available free SEO tools in the market, the software allows you to create projects and track the effectiveness of two or more keywords on your website, carry out an SEO audit for your website and get good recommendations that can be easily implemented for improved organic reach.
Conclusion
Keyword research is the process of identifying the best keywords to target for your website or product. This can be done through various methods, including Google AdWords, organic search, and paid search. By targeting the right keywords, you can improve your website's ranking in search engines and attract more visitors.
There are a few things you should keep in mind when conducting keyword research. First, consider the overall scope of your target market. Are you looking to target a general audience or specific niche groups? Second, consider the competition. Are there any keywords that are already being targeted by your rivals? Finally, identify the potential customer's needs and try to fill them with your product or service. This will help you to tap into the latent demand for your chosen keywords and boost your website's traffic and ranking.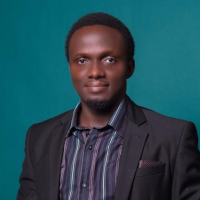 Enema OJ
Hi there! I'm a content marketing and SEO consultant who specializes in helping companies like yours increase their online visibility and reach. I understand the importance of high-quality content and good SEO strategy that can help your visitors learn about your brand and find the products they're looking for. I'll use my creativity and expertise to create compelling, informative pieces that will help you achieve your business goals.

Practicing SEO actively for over 7 years has taught me what the lifeblood of every business is and how to keep its foundation juicy. If you desire to increase your brand visibility, generate more traffic and increase your sales and conversion, I'm the one you're looking for.