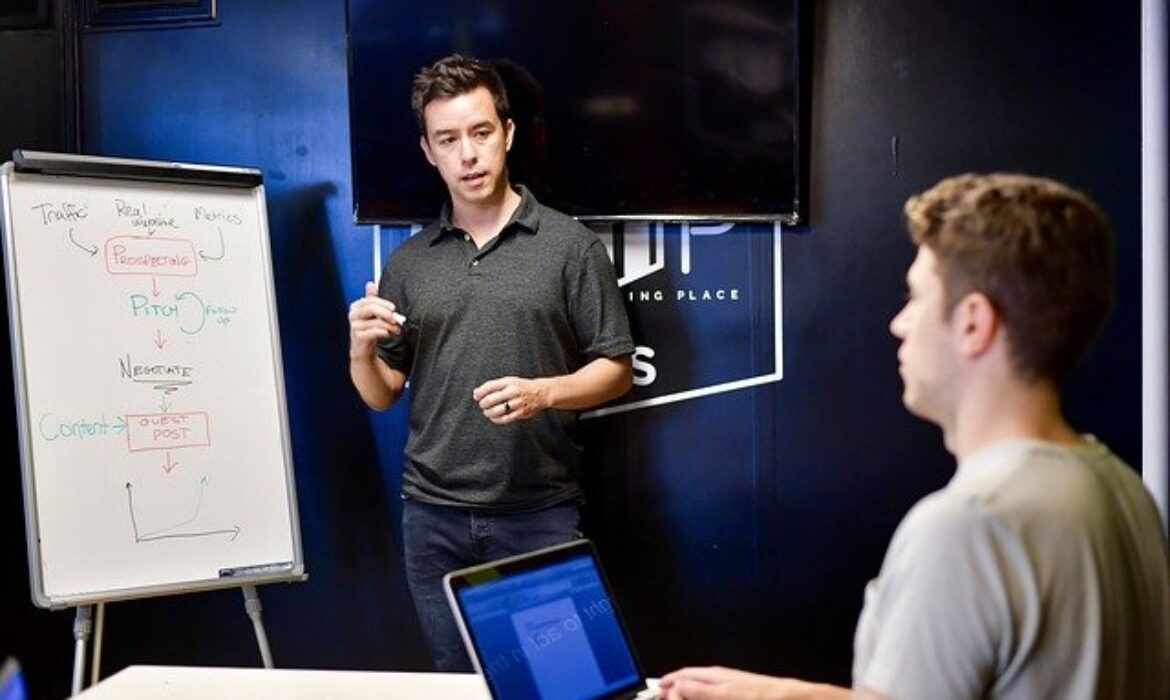 Ever heard that content is king? As a writer, you probably enjoy writing but what is SEO content writing? How does it relate to content writing? Does SEO content writing differ from copywriting? These are important considerations to look at in order to properly understand what SEO content writing means and how best to optimise your web content for SEO purposes.
It is important to have a clear vision for the content you want to create and to be able to articulate this vision in a clear and concise manner. Additionally, content must be well-written, engaging, and interesting to readers in order to drive traffic and conversions.
There are a few key things that you need to keep in mind when writing SEO content:
First, make sure that your writing is engaging and interesting to read.
Second, be sure to focus on creating valuable and informative content that your target audience will find useful.
Third, use your content to build relationships with your customers and attract new leads.
Finally, be sure to update your content regularly to ensure that it is fresh and relevant.
What is SEO Content Writing?
SEO content writing is the process of creating quality content that can help your website rank higher in search engines. This can be done through the use of keywords, good formatting, and interesting and engaging content. By writing engaging and interesting content, you can attract more consumers who will then be more likely to visit your website and buy your products or services.
When you are writing SEO content, it is important to stay up-to-date with the latest marketing trends and keep your writing style fresh. Take inspiration from experts, find your style, and build a good portfolio. Your consumers should either have fun or learn something new every time they read your content.
SEO content writing involves developing content for an audience in a way that satisfies the search intent it is intended for. The contents are usually optimised using keywords in a way that avoids keyword stuffing. The keywords have to occur naturally in the article.
What is the Importance of SEO Content Writing?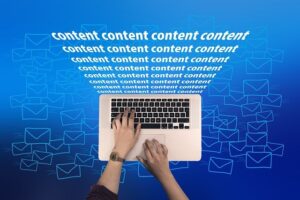 SEO content writing is important because it helps to improve the Google ranking of your website. When a user searches for a term on Google, the first page of results is typically determined by the amount and quality of content on that page.
By writing engaging and interesting content, you can help your site rank higher in search engine results.
SEO content writing helps to legitimize your website and your business. When potential customers see that you are taking the time to write quality content, they are likely to be more likely to trust and visit your website.
SEO content writing also helps to better understand your target audience. By understanding what they are looking for, you can create content that is relevant and helpful. This will help to keep your customers coming back, and eventually, you will be able to convert them into loyal customers.
In addition to enhancing your website's SEO, web content writing can also help you to build relationships with potential clients and generate leads. So, whether you are starting a new business or just want to improve your current one, writing engaging and interesting SEO content is a key part of the process.
What are Web Contents?
Contents generally range from blog posts, products, and other images and videos published on your website. Search engines generally rank websites based on relevance to a searcher's problem. If your blog posts provide the most reasonable solution to what someone is searching for and have good speed and mobile-friendliness, such blogs are better ranked than others that have contents that are irrelevant and not focused.
The contents published on your website including your products and blog posts must be researched and created in a unique way before publication. One of the key killers of all blogs is copying and pasting poorly created content that does not solve any problems.
Content creation involves thorough research and originality, every aspect of your content including images has to be unique to gain good authority and relevance on search engines. Unique contents have greater power to rank higher than poorly created content or posts.
What are the Best SEO Content Writing Tips?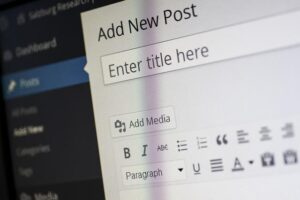 There are different steps that need to be followed when creating SEO content for your website, the following are SEO content writing tips to keep in mind:
Keyword research
Competitor research and analysis
Title research
Web content writing
SEO optimization
Search intent
Images
Keyword Research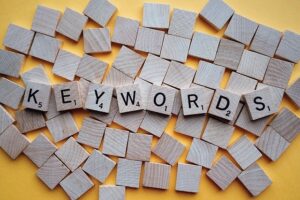 Keyword research is the process of finding the right keywords to target your website or blog with. By identifying the right keywords, you can improve the visibility of your content and increase traffic to your website. It is one of the first steps in SEO content writing. It helps to identify relevant topics and what you're audiences are actually searching for.
There are many different methods that you can use to find the right keywords, including using a keyword research tool, analyzing your website's competition, conducting Google AdWords research as well as using Search Console to identify new keywords and repurpose old blog posts.
It is important to choose the keywords that are relevant to your target audience and can be easily converted into traffic leads or sales. Once you have identified the right keywords, it is important to optimise your content for search engines with the help of SEO techniques like link building and keyword placement.
Another useful tool is SEMrush. This tool allows you to research the competition, analyze the competition's traffic, and generate new keyword ideas.
Competitor Research and Analysis
Competition research gives you a proper guide into the possibility of your posts ranking on search engines. It provides vital information that is necessary for consideration such as your competitors' website analysis and ranking power on certain keywords.
When doing competitor research, be truthful to yourself as there are some keywords that are near impossible to rank for, there are exceptions however for websites that are on par with the competition. If you are just starting the business of blogging, it is better to focus on long-tail keywords as these have low competition than those with high volumes and tougher competition.
The first step to the success of every competitor research is to identify the best location, audience, and level of competition in that location. This is because competition levels may vary depending on certain locations. It is proper to start by first researching the location and audience for your business. This must be followed by identifying the key competitors in such locations.
For example, if you live in Nigeria, the competition for the keyword "fresh food restaurant" may vary from one location to another. It is important to choose a location that is favorable for your business growth.
Key performance indicators are the basic ingredients that grow every business. This represents all the factors that make your business different from other competitors. It has to be properly identified as this is different for every business.
For a store selling food online and offline, KPIs could represent total traffic, the number of order conversions, popular menu, reserved tables, completed orders, customer satisfaction, canceled reservations, complaint per order, unavailable menu items, guest per table, and many more. This is usually different for every business and may vary from one competitor to another.
KPIs provide the key metrics that should be properly analyzed on your competitors' websites and the difference between such metrics and yours and how you can improve your data to do better than your competitors.
Information obtained from your KPIs can offer direction on the metrics that need to be analyzed on your competitor's website. For example, if your goal is to increase traffic, you must first identify competitors who get the maximum traffic for your chosen keyword. If the major source of traffic is PPC, you need to examine and identify which PPC ads are getting the most traffic and conversions.
Use tools such as SEMRUSH, AHREF, UBERSUGGEST or Bing webmaster tool, or Google speed test to do a thorough audit of your competitor based on your chosen metrics and make implementations based on their strengths and weaknesses. This can be viewed from different angles including checking speed differences and mobile usability.
Focus Keywords
Focus keyword is the major topic of your content, usually, your content should be optimized for search engines to easily identify your focus keyword or the theme of the content.
One of the best practices in using focus keyword is to ensure that your focus keyword appears on your SEO title and inside your SEO meta description as well as the post URL. It is also necessary for the focus keyword to appear in the first 10% of the article and form a good part of the entire content. This, however, has to happen naturally to avoid keyword stuffing.
Excess use of a keyword in an article could result in keyword stuffing and may be responsible for low ranking. When using SEO tools to check keyword density, ensure it is not above 1 (one). This will be determined by the length of your article.
Title and Content Readability
A good and compelling title (H1 tag) is one of the essential ingredients of a good blog article. The purpose of writing is also relevant as some writings or articles are clearly to tell stories.
When writing with tools such as Yoast and Rank math, title readability, and content readability will be easy to access and handle as you will be given scores on the go, so you can continually adjust them to arrive at a great score. This is, however, not a guarantee for ranking.
One of the best SEO writing practices is to ensure that the SEO focus Keyword is used at the beginning of your title. Create a positive or negative sentiment on your content title, your title should contain power words. Recently, rank math and other SEO tools added numbers as a ranking factor for your post title, so find a way to include a number in your SEO article, for example, "5 SEO writing tips for beginners."
Use subtitles in your content and write at least 1200-2500 words to have good visibility. Subtitles should contain power words and some aspects of your keywords. The length of your article will help you ensure that the keywords are properly spread throughout the content and with an average number of them to increase your keyword density without keyword stuffing.
Grammar is also another important aspect of your SEO writing skills, there are free tools that will enable you to correct unnecessary errors on the go, an example is Grammarly.
Call to Action
A call to action button is a simple but powerful tool that can help you to increase the conversion rate of your website. It can be anything from a simple "Add to Cart" button to a more complex "Download Now" button.
The most important thing to remember is to make sure that your call to action button is clear, concise, and easy to understand. Make sure that it is positioned in a visible location and that it is easy to click on. Additionally, make sure that you include a corresponding description or keyword meta tag to help with search engine optimization, and be sure to test your call to action button before you go live with it, to make sure that it is functioning as expected.
Plagiarism
Plagiarism is a very significant aspect of writing. It is both simple and difficult to handle, however, there are tools that will help you. There are both free and paid tools that detect plagiarism and allow you to correct them while writing your post. One of the good SEO writing tips to keep in mind is to ensure that your article is plagiarism-free.
It is very necessary to avoid copying other peoples' words into your article. This practice will help you reduce the amount of time spent on plagiarism tools when writing.
There are common plagiarism tools that can be helpful when writing your SEO content, these are listed below;
Plagiarism detector
Grammarly
Duplicate checker
Web Content Writing
SEO Content writing is one of the most popular freelance skills today. There are no limitations in terms of job opportunities, there are only green opportunities.
Web content writing is a special aspect of every website that needs to be given maximum attention. Contents contain the keywords that search engines use to rank websites. The quality of every content on your website will play a significant role in creating trust and relevance between your website users and your blog; this is what ensures a greater percentage of return customers on your blog. Quality contents are what keeps people coming back. This is why content is king and should be taken seriously.
While there are no hard and fast rules when it comes to web article writing, there are a few things that should be considered when writing an engaging and interesting piece. First and foremost, make sure to use clear and concise language so that your readers can understand what you are writing about.
Be sure to use active and participatory language so that your readers feel like they are a part of the discussion.
Additionally, be sure to use descriptive language to paint a vivid picture in the reader's mind.
Make sure to cover a relevant topic that will interest your readers. If you are writing about a topic that is not relevant to your readers, they may be more likely to skip your article altogether. Also, make sure to provide useful and practical tips for readers that will help them to apply what you have written to their own lives.
SEO Optimisation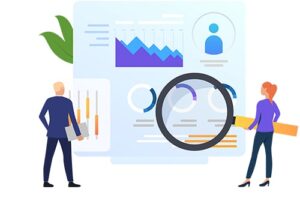 SEO is all about optimizing your content for the search engines, and that means making sure that your article is keyword rich and contains the right keywords. To do this, you will need to use SEO tools like SEMrush's SEO Toolbar or Google's Keyword Planner. Once you have identified the keywords that are important to your article, you can begin to include them in the title, in the body, and in the keywords section of your article.
You can also use synonyms and other related terms to help boost your ranking in search engines. For example, if you are writing about weight loss, you can include terms like "weight loss tips," "weight loss diet," and "weight loss program." In addition, make sure to include images and videos that are relevant to your topic, and that is optimized for SEO.
Search Intents
Search intents are a way for search engines to understand what users are searching for. When a user enters a term into a search engine, the search engine can use the term's intent to decide what to show the user. This can include results for that term on a website, as well as results for related terms.
Search intents can range from informational, navigational, and commercial, to transactional intents. Identifying the purpose an article serves is an important part of SEO. Articles without clear search intents may find it difficult to make it to SERPs. When writing, it is important to identify the intent of the keyword or problem it intends to solve and write about them in a clear and concise way that such intents are fulfilled in the article.
Images
Images are an important part of SEO writing. They help to give a virtual view of the entire article. One of the ways to improve your article performance is through using infographic contents. It is important to ensure that the images are properly optimised and sized accordingly in order not to impact the page speed.
A good SEO content writing tip is to use descriptive images that are closely related to what the text or article is describing. Use images on subtopics and other headings that give further information about those topics.
Conclusion
When you are writing SEO content, it is important to keep things concise and to the point. Wordy, convoluted writing can damage your website's ranking and may not be seen as credible by search engines. To write engaging and interesting content that will improve your website's SEO, here are a few SEO content writing tips:
Use keywords throughout your content. Not only will this help to rank your website in search engines, but it will also make your content more interesting and engaging for your readers.
Make sure your content is both accurate and relevant to your target audience. The more relevant your content, the more likely people are to click on it and visit your website.
Be sure to use images and videos that are relevant to your topic and will help to improve your website's SEO.
Write in a clear and easy-to-read style that is optimized for search engines.
Stay up-to-date with the latest SEO trends and techniques to keep your content fresh and engaging.
Use social media to build relationships with potential customers and promote your content.
When choosing a topic for your content, think about what your target audience might want to know. This way, you can write content that is both informative and engaging.
If you are able to do this, you will be well on your way to writing quality SEO content that will help your website achieve its desired ranking.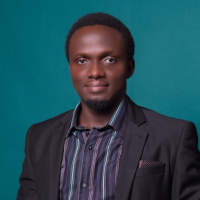 Enema OJ
Hi there! I'm a content marketing and SEO consultant who specializes in helping companies like yours increase their online visibility and reach. I understand the importance of high-quality content and good SEO strategy that can help your visitors learn about your brand and find the products they're looking for. I'll use my creativity and expertise to create compelling, informative pieces that will help you achieve your business goals.

Practicing SEO actively for over 7 years has taught me what the lifeblood of every business is and how to keep its foundation juicy. If you desire to increase your brand visibility, generate more traffic and increase your sales and conversion, I'm the one you're looking for.