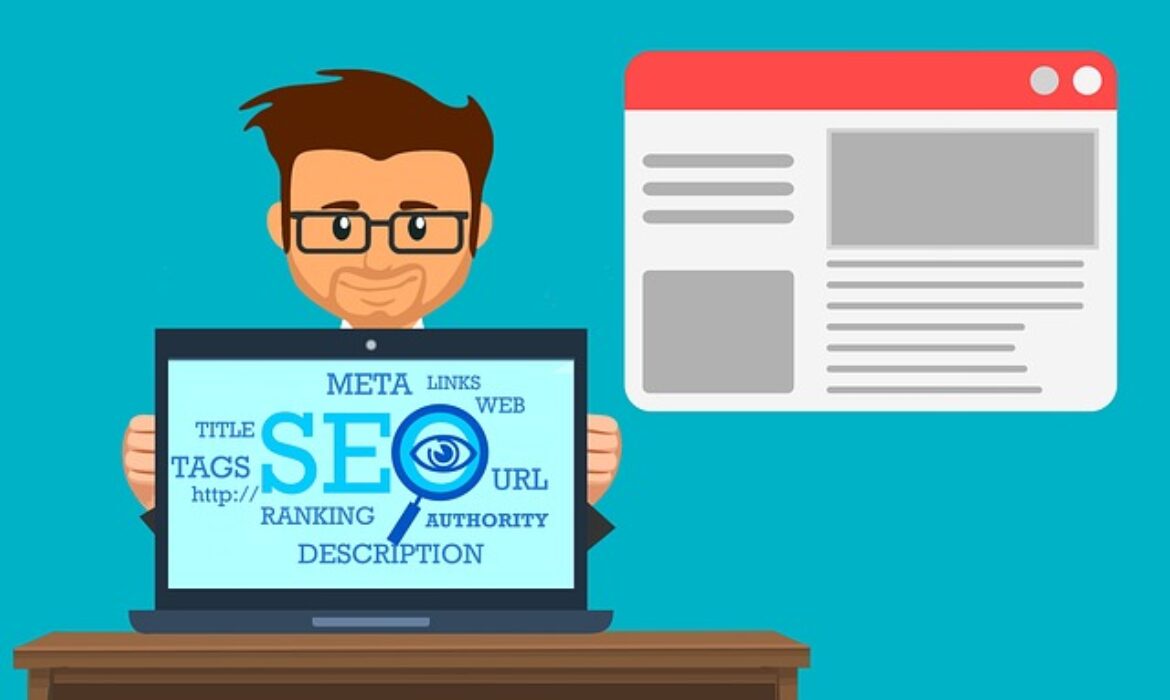 SEO services include all technical, on-page, and off-page activities that are offered by SEO agencies. Such services may be to increase sales, increase website traffic, grow an email list, increase conversion on a website, and many other business goals set by the company.
Components of the detail include full website technical audit and implementation, full on-page SEO audit and implementation, as well as off-page link building activities.
SEO services vary from one project or client to another and are determined by the needs of the business owner, content writing is also a part of in-depth SEO services offered by SEO agencies in different parts of the World.
The costs for each SEO service vary from one agency to another and may be a factor of load, experience, duration, nature of the project, and projected results.
To fully understand the type of SEO services to order as a business owner, it is important to understand your website needs and what SEO really means, this is the only way you will appreciate any SEO job that is done for you. Sometimes, agencies offer various services to their clients without getting the required appreciation from such clients because they simply do not understand the kind of job that was done on their websites and the meaning of the results that they are getting.
Sometimes, a lot of people that buy SEO services show various levels of dissatisfaction but this is because they do not understand SEO and the time it takes to get visible results.
This can lead to arguments and issues, especially with payment for such services.
Before you order SEO services, it is important to take a quick look at the explanation of SEO services in this article and the things you stand to gain when you order such services through an agency like ours.
What is SEO?
The concept called SEO simply means search engine optimization. It involves all activities that make your website visible online such as content writing, image optimization, title optimization, content optimization, internal and external linking, backlinks campaign, and other activities that improve user experience on your website. Search engine optimization is generally divided into three major aspects viz;
On-page SEO
Technical SEO and
Off-page SEO
What is On-page SEO?
On-page SEO involves all optimisations on your website that are only restricted to the contents of a web, activities such as title optimization, URL optimisation, meta description, schema or structured data, image alternative texts, content length and readability, keyword density, generating a table of contents and measuring readers intents on a page are all on-page optimisations.
What is Technical SEO?
On the other hand, technical SEO deals with everything outside your website pages like user experience, mobile usability, coverage, and HTML, CSS, and JavaScript optimizations as well as website security and trust. The concept of SEO called Technical SEO is broad and needs a lot of research and carefulness because this aspect of SEO can break your entire website with just a single click.
Off-page SEO deals with all activities that are intended to generate more backlinks and grow a domain's authority or page authority. Such activities may include sharing pages and blogs on social media, blog commenting, link outreach, and many other activities.
Now that you have an idea of what to expect from any SEO services you order, let's discuss some of the major SEO services that are offered by some of the top SEO agencies in various parts of the world. Now that you have a quick understanding of search engine optimisation, it will be easier to appreciate the jobs that will be done as a part of the search engine optimisation services you pay for.
SEO Services Checklist that SEO Agencies Offer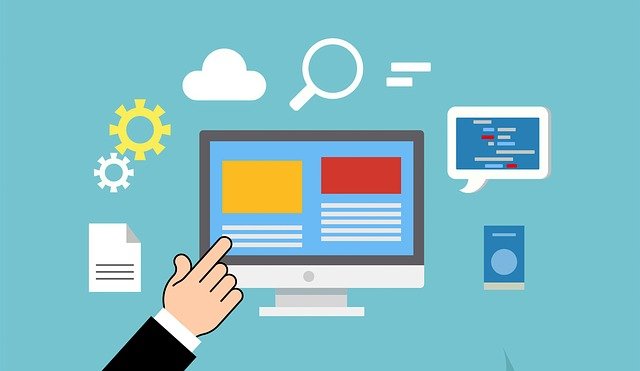 One of the main reasons why anyone would order SEO services is simply because they intend to increase their website performance and ranking. If this is what you desire, the proper thing to do is to order some types of SEO services and save yourself the backlash that comes from trial and error on your business website.
Usually, all types of SEO services range from on-page, off-page, to technical SEO aspects of your website, The first thing to do before placing any orders with any agency is a simple audit of on-page and technical SEO of your website, this will help you understand your needs and the types of services to order.
However, this will require some SEO expertise to be achieved, if you have no such experience, go ahead and discuss your orders with us. If you're searching for SEO services checklist, the following is a list of SEO services that will help you to rank your website on search engines;
On-page SEO services
On-page search engine optimization services include all optimizations that are done within the pages of your website, the list below describes the types of on-page SEO services;
#1 keyword research and optimization
The agency will be required to do an in-depth on-page audit and carry out thorough keyword research, this will involve using relevant pro keyword research tools to create a long tail and competitive keywords for your contents
#2 Content creation
Content creation is simply producing well-optimized content for your web pages, after your competition research, make all efforts to create better content than your competition. Understanding searcher intent is a very important part of content creation. There are many good content writing tips you can measure on your projects.
#3 Title optimization
The title of your web pages should always be well optimized, it is important to keep an eye on the length of the title and ensure that it is not above 75 characters, the keyword that is the focus or primary keyword in the article or page should also form a part of your title.
#4 Image optimization
Pages with images about their contents usually improve user experience and interest in the such, it creates some form of entertainment and wisdom for someone reading the content on your page, always include the keyword as a part of the alt text description for all images on your page.
#5 Content readability
If you are reading this piece up to this stage, it is because the content is structured in such a way that it is easy to read. To improve your content readability, ensure that all the contents delivered to you as a part of the SEO services you ordered have short paragraphs and are written for human readers and not some robots, use tools like Grammarly to check for errors in sentences and grammar.
#6 Table of content
For a page with a blog post, using a table of content on such pages help readers to quickly understand the entire content of the page, it is an important aspect of on-page SEO that SEO service agencies offer.
#7 On-page SEO audit
This is usually the first major thing to do before the agency starts any work on your web pages, it helps them to understand your on-page SEO needs and what can be done to improve your ranking on all pages. Now that you have taken the time to go through all on-page SEO services for your website, it is time to consider what your expectations should be on technical SEO services.
Technical SEO services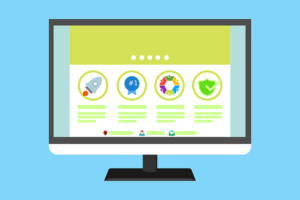 Technical SEO services involve all optimizations that are done outside your web pages, they include the following;
#1 Technical SEO audit
This is usually done to identify all speed-related issues, security, site structure, mobile usability, and coverage. If you are ordering technical SEO services, here are other things you should look at after delivery.
#2 Website speed optimisation
Achieving a fast website may optimization of CSS, JavaScript, page caching, and browser caching, and image optimization. SEO plugins such as Smush, WP cache, Hummingbird, WP rocket, and Cloudflare can be used to deliver your website at a very high speed.
#3 Mobile responsiveness
Over 80% of the people that will access your website will do that using a mobile device, this is why mobile-first is Google's priority. Ensure that the service providers you hire for technical SEO services make your website fully responsive. They can use AMP and other SEO tools and plugins to achieve some good results that will help to rank your website at the top.
#4 Website coverage
Your SEO service providers should be able to identify pages on your website that couldn't be indexed for one or two reasons as well as those that were indexed with some warnings and those that were intentionally excluded.
Off-page SEO services
Off-page SEO services are mainly all the activities that are carried out outside the pages on your website. They are done for the authority of pages and websites and may play one or more roles on page and domain authority. Off-page SEO is an essential aspect of SEO services checklist to save on your list.
Off-page activities help to grow website backlinks, different methods such as blog commenting, link outreach, link exchange, and sharing information that is relevant on Quora can help you to gain tons of readers in a very short period.
Factors to Consider When Buying SEO Services
As it has been well explained in this article, SEO services are all geared towards making your blog or website better to gain more organic traffic. In buying SEO services online, apart from understanding the needs of your website and the nature of the services that will be offered by the agency or freelancer, there are a few other factors to take into consideration before making the final decision on who provides the SEO services that you need on your website.
#1 Experience
Experience is a very important factor in SEO, this is very critical, especially in technical SEO where one mistake can break your entire website and destroy all the efforts you have made in the past.
#2 Cost
Ever wondered where the same services have different costs within the same location? Quality of service provided, relative experience of the SEO service provider, and your website needs. Before an agreement is signed, ensure that all the services to be provided are well outlined as a part of the cost determination.
#3 Duration
there are some SEO services that only take a short time while others take as long as six months or more depending on your website needs, the duration within which the services have to be delivered should be outlined in the contract.
#4 Expected result
By the way, what are you paying money for? If you are offering any SEO services as a provider or buyer, the expected results have to be stated and form a part of the proposal and contract. This is what will be used to measure the quality of the work done.
Final Thought
Looking for a reliable and professional SEO Agency to help your business reach new heights? Look no further than Enema OJ. Our team of experts has years of experience helping businesses grow online by improving their website's search engine ranking. We understand the importance of creating an online presence that captures the attention of potential customers, so we use cutting-edge techniques and strategies to help you achieve this. With our help, you can be sure that your business will have the exposure it needs to thrive in today's competitive market. Contact us today to learn more!
Need SEO services? Fill out the form below to reach out to us!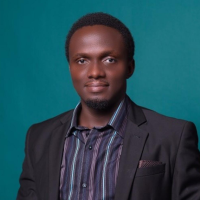 Enema OJ
Hi there! I'm a business growth and digital marketing consultant who specializes in helping businesses make more profits through better online visibility and reach.

I understand the importance of a good and well tailored digital strategy and will use my creativity and expertise to create compelling, informative pieces that will help you achieve your business goals.

Practicing SEO and digital marketing actively for over 7 years has taught me what the lifeblood of every business is and how to keep its foundation juicy. If you desire to increase your brand visibility, generate more traffic and increase your sales and conversion, I'm the one you're looking for.