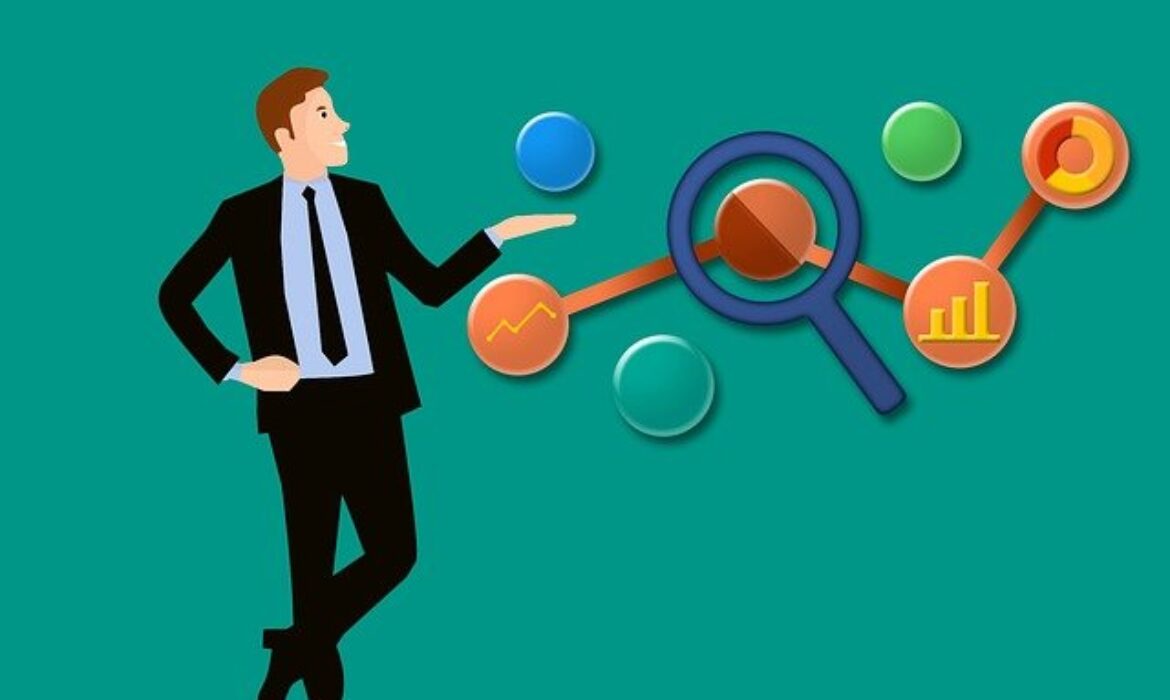 SEO Tools are softwares that are relevant for measuring web metrics, competition research, SEO audit, keyword research, traffic and traffic sources, top pages, links, and coverage, as well as keyword research and other activities aimed at growing website traffic.
There are numerous free SEO tools that are out there, and while some cost a lot of money, others are totally available for free.
The ability to properly utilize the features of free SEO tools is relevant for a good SEO strategy. free SEO tools help individuals seamlessly carry out an SEO audit of a website, determine the technical and on-page SEO components, and plan an SEO strategy. Some free SEO tools have the same features as other paid SEO tools and even same level of accuracy.
There are several free SEO tools that are available today for many purposes such as tracking performances, tracking page positions, tracking keywords and keyword positions as well as in determining internal and external links to your website.
In this guide, I will explore the best free SEO tools that you should be using to organise and measure your SEO efforts and easily determine what is working and what is not.
List of 10 Best Free SEO Tools
The free SEO tools listed below are free and require no form of subscription. They are relevant for keyword research, position tracking, and measuring interest in a keyword at a particular time, as well as for technical SEO audits and on-page SEO. Below is the complete list of the 10 best free SEO tools you cannot do without in 2022.
Bing webmaster
Google search console
Google analytics
Google trend
Pagespeed insight
Google keyword planner
Explore keywords
Keyword surfer
Rank math
Grammarly
#1 Bing webmaster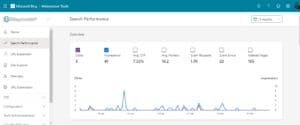 The Bing webmaster is one of the most complete free SEO tools that measures and tracks your website performance on Bing. Bing is the second most popular search engine in the world according to Oberlo.
Bing webmaster tool has numerous features and uses and stands tall among the free SEO tools that are available today, it has the following features;
Keyword research
Sitemaps submission
Site performance
Backlinks
SEO report
Link submission
txt file checking
The Bing webmaster is among the major complete free SEO tools that allow website owners to measure their website performance by checking the number of indexed pages, click-through rates (CTR) of pages, position on search, crawl requests, crawl errors, and much more useful information.
It also allows one to check the robot.txt file generated for the website and measure the amount of blocking inputted in the file, and how it allows crawling. It generates useful keyword research information like volume, difficulty, country, keyword suggestions, and trends.
If you have a business whose major source of lead is Bing, the Bing webmaster tool may be all you need for SEO.
#2 Google Search console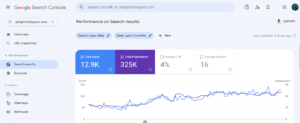 The Google search console is similar to the Bing webmaster tool but has a few notable differences such as the absence of a free keyword research tool. Like the Bing webmaster tool, this is one of the best free SEO tools whose data provide relevant information that is necessary for better website performance and ranking. This is one of the free SEO tools that help you keep track of your website performance on Google. It is useful for measuring daily traffic, earned links, and other SEO issues on your website. The tool also allows you access to control crawling and indexing and as well measure indexing and website coverage.
One of the things that make the Google search console special is how it measures your website responsiveness with the mobile usability feature and accelerated mobile pages.
It also gives information on the keywords that has the highest impressions and clicks on your pages and thus recommendations for content strategy.
Other useful SEO information provided by the Google search console includes; site performance information like clicks, impression, position, and average CTR.
Measuring this information is important for developing a better SEO-based content strategy for your blog.
#3 Google Analytics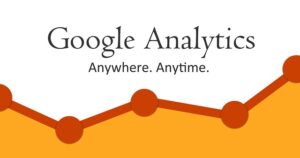 Google Analytics is among the best free SEO tools, it measures all relevant information about your website including traffic sources, best-performing pages, the actions that are taken on your website by your web visitors, and customers' journey on your website. It is also used to view real-time visitors and connected with data studio to generate performance reports.
This free SEO tool helps you to measure all returns on investment and the complete journey of your customers on your website, beautiful information for your advertising. It is one of the free SEO tools that help to measure engagements on your website, customer retention, tech, event tracking, demographics of users by country, and much other relevant information that plays a significant role in determining an SEO strategy.
#4 Google Trend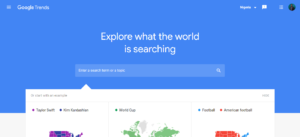 SEO tools provide different forms of information and that is why it is important to identify the relevant ones for your business. Google trend is one of the free SEO tools that provide information on the interest people have in a particular keyword over time in a particular location.
Measuring interest in a keyword is very important in determining the click-through rate for that keyword. Sometimes, interest in a particular keyword change over time, and Google trend is among your best SEO tools for measuring this metric.
#5 Pagespeed Insight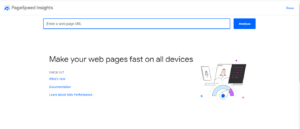 The pagespeed insight is one of the most important free SEO tools for a technical SEO audit of your website. Speed is one of the most important factors for ranking, this is because having a website that takes over a minute to load will surely send users away and grow a list of unsatisfied users thereby affecting your ranking.
This will increase the bounce rate of such sites and may have a negative effect on ranking. SEO audit is among all major SEO strategies. It is usually the first thing that is done on any website.
The pagespeed insight is used to carry out an in-depth technical SEO audit; it provides useful technical information or recommendations such as the level optimization of CSS and JavaScript files, content delivery network, and more. This free SEO tool generates real-life data of users and is essential for improving website performance in search.
It is always advisable to implement all recommendations from SEO tools like pagespeed insight for better website performance and mobile responsiveness. A good alternative to pagespeed insight is GTmetrix.
You can access this free SEO tool using this link
#6 Google Keyword Planner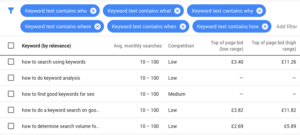 Google keyword planner is a free SEO tool that is essential for keyword research. Keyword research is a very important aspect of every SEO strategy, there are very few SEO tools that can be used for keyword research for free forever. The Google keyword planner is one of the best free SEO tools in this regard.
Keyword Planner helps you carry out seamless keyword research for your search campaigns. It is relevant for discovering new keywords and related keywords for your business, it also provides information on the estimated volume of search, and the cost per click (CPC) for such keywords.
You can access this free SEO tool here
#7 Explore Keywords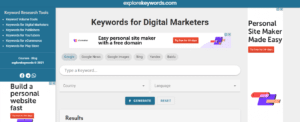 Explore keywords is one of the new free keyword research tools that are 100% free. It is used for thorough keyword research from Google and YouTube.
Some of its major features include volume keyword planner, ultimate keyword generator, instant keyword generator, affiliate keyword generator, question keyword generator, and A-Z keyword generator.
You can access this free keyword research tool here
#8 Keyword surfer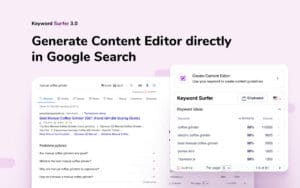 Keyword surfer is one of the best free SEO tools for keyword research, it is available as a free chrome extension and automatically suggests free keywords on every search on chrome.
Keyword surfer provides relevant information on keywords such as volume and the relationship of the suggested keywords with the keyword you searched for, it also allows users to get information on suggested keywords by choosing different countries as may apply.
This free SEO tool is available for download here
#9 Rank Math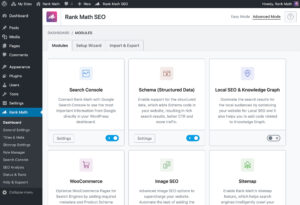 Rank math is a revolutionized free SEO tool for on-page SEO analysis. It helps to measure your page SEO and provides relevant information on metrics such as title optimization, image optimization, keyword optimization, content readability, table of content, keyword density, meta description, and other tools such as schema generator, SEO analysis, instant indexing, AMP integration, sitemap generator, breadcrumbs, 404 monitors and redirection.
Click on this link to access this tool.
#10 Grammarly
Grammarly is your number one free writing assistant, there is a common saying that "content is king." This saying tells you how much significance, quality content provides for ranking.
Grammarly is available as a free writing assistant on chrome extension, it also has free software for measuring content uniqueness, plagiarism, grammar, and sentence errors. This is one of the most relevant tools for writing and producing error-free content for publications on your website.
The chrome extension helps to identify all writing and spelling errors on the go and provides suitable suggestions for correction. Grammarly has both paid and free plans.
Conclusion
Free SEO tools can help individuals minimise the cost of marketing and research. These tools are essential for keyword research, performance tracking, keyword tracking, website audits, and other metrics that are measured to determine important areas for improvement. Like other paid SEO tools like Ahrefs and Semrush, these free SEO tools are tools you cannot do without if you intend to take your SEO efforts to the next level. Save this comprehensive list of 10 best 100% free SEO tools and utilize them in developing an effective SEO and marketing strategy.
Need More Traffic? Contact us!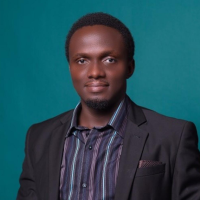 Enema OJ
Hi there! I'm a business growth and digital marketing consultant who specializes in helping businesses make more profits through better online visibility and reach.

I understand the importance of a good and well tailored digital strategy and will use my creativity and expertise to create compelling, informative pieces that will help you achieve your business goals.

Practicing SEO and digital marketing actively for over 7 years has taught me what the lifeblood of every business is and how to keep its foundation juicy. If you desire to increase your brand visibility, generate more traffic and increase your sales and conversion, I'm the one you're looking for.