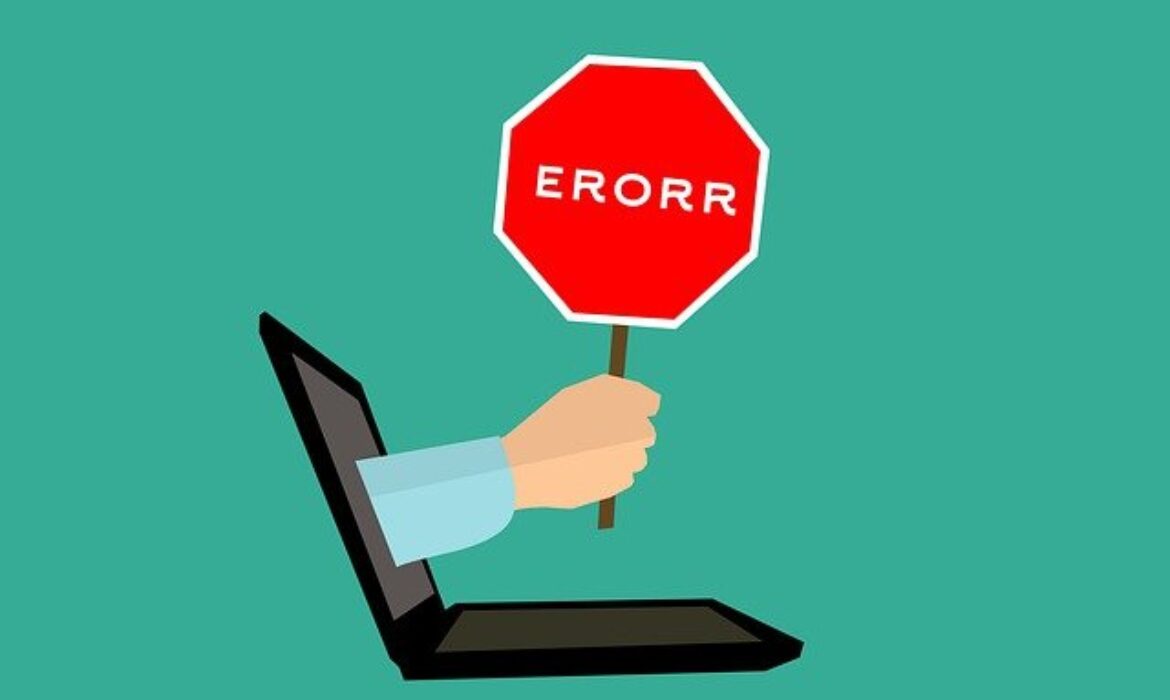 By default, most websites display a 404 error page when users try to access a page that does not exist. This page includes information on how to find the page that you are looking for and often includes a link to the page that should be displayed. If you are experiencing issues with your website and cannot seem to find the source of the issue, 404 error pages may be your best bet for finding the solution. Additionally, by displaying 404 error pages regularly, you can ensure that your website is functioning as it should and that errors are being corrected as soon as they are detected.
What is a 404 Error?
404 error is a dead link or broken link on a website that is a result of pages or URLs that have been deleted or moved to a different location, server problems, or even domains that do not exist anymore.
404 error is also known as error 404, HTTP 404, or 404 code. 404 error not found is common with broken links. When customers visit non-existent pages on your website, they usually land on a 404 error page. It is important as it helps visitors to navigate to other essential parts of the website easily.
A typical 404 error message is "Sorry, the page you are looking for could not be found. Perhaps you've mistyped the URL or it may have been deleted? In any case, we hope you find what you're looking for on our other pages." In most cases, it gives the visitor suggestions on the next line of action.
What are the Main Causes of 404 Error Not Found?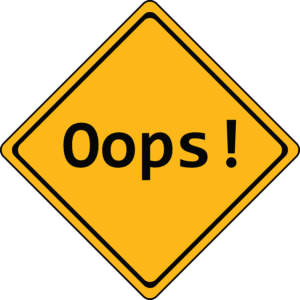 Sometimes, your website visitors land on 404 error page when they attempt to visit certain pages on your website. The following are the main causes of 404 errors:
Links that are broken or edited
Down or unreachable server
Wrong URL
Pages that never existed
Changing a page's URL without indexing the new link
Broken website or 505 error which can be caused by conflicting plugins or host servers
404 error can be caused by a variety of things, but the most common culprits are incorrect URLs, typos, and outdated content. If you are experiencing 404 errors on a regular basis, it is important to correct the issues as soon as possible.
If your URLs are incorrect, you can change them using the URL Rewrite Module in Apache. Make sure that the URLs are encoded correctly (with capital letters and all punctuation), and that they are not duplicates. If your URLs are still not working, you may need to contact your hosting provider for assistance.
If you are experiencing 404 errors due to outdated or incorrect content, it is important to update your content as soon as possible. This can be done using the Content Management System (CMS) or using a content writing tool like Canva. Make sure that the accuracy of your information is verified by an expert before publishing.
404 error not found causes a bad user experience and may result in a low ranking, this is why it has a negative effect on SEO. When a user visits a web page that cannot be found, they are automatically redirected to a 404 error page on the website.
404 error not found is a major cause of bad user experience which lowers trust and page relevance, error pages without a search bar greatly increase bounce rate, sometimes the search bar on a page may encourage the searcher to carry out other searches on your website.
Addressing 404 error is usually carried out by redirecting the pages to a custom 404 error page on the website or a new page that contains the information the searcher is searching for on the website, or sometimes even the homepage can be used, using the homepage is usually not the best idea for ranking as it may totally share no relationship with the search intent.
The 404 error page monitor records the URLs on which visitors and search engines run when visiting your website. You can redirect the 404 error page to other pages by simply turning on redirections on your SEO plugin. Sometimes this error is simply reported as 404 error not found.
Redirecting non-existent content easily with 301 and 302 status codes can improve your page ranking by reducing the bounce rate on the website which is a factor of how relevant your page is to a search query.
How to Solve 404 Error Problems
To solve 404 error messages on your website, the old pages need to be redirected to the most recent version. This can be achieved using any SEO plugin in a few clicks. Here is how to solve 404 errors on your website using Rank Math:
Login to your WordPress dashboard
Install and activate the Rank Math SEO plugin
On your WordPress dashboard, hover on the Rank Math plugin and click on the dashboard
On modules, turn on 404 monitor and redirection
On redirections, click on settings and select the pages to redirect any 404 pages.
You can create a default 404 page, redirect to the homepage, or a custom URL, redirecting to a home page is often not the best solution as confusion may arise on how to get back the article. This can be particularly difficult if your website is not easy to
Save settings.
How to Create a Custom 404 Error Page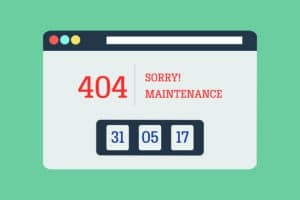 A good custom error 404 page helps to reduce the bounce rate of a website and thus, an important factor in SEO. A good custom 404 error page should contain all the information that may be needed for easy navigation of the various sections of the website like the header and footer sections, respectively.
Adding a search bar to a custom error 404 page is a great way to help the searcher find information on the website without leaving immediately;
There are certain qualities or features of a good custom 404 error page; a good error 404 page should contain some relevant information that would be of help in keeping the searcher on the website, such information may inform the user of any issues such as broken links, and a search bar to easily search for a query on the website. The following are some essential components of error 404 page.
Missing URL information that may have caused the automatic redirection of the searcher to a 404 error page
The website header and footer for easy navigation to other pages on the website
A search bar that can keep the searcher on the website to try to get the content the searcher is searching for or find other related content on the website
Links to the most relevant contents or sections on the website that a searcher may be interested in
404 error pages should always state the possible problems on the URL and suggest solutions such as a correct link to easily fix them and navigate to the right pages.
Effects of 404 Error on Search Engine Optimization
Having numerous 404 error pages negatively affects your website ranking by lowering user experience, relevance, and trust. 404 errors increase the bounce rates of a website which tells search engines that your page is not relevant to a particular search and therefore would get less priority in SERP.
Website ranking is a factor of the relevance of web content to a search, what happens when people leave your website in just seconds is that it sends a negative message to search engines that your web content is not relevant to their search, this occurs because the searcher only arrives at an error page and not the page with the searcher intents or contents the searcher is looking for.
Whether the page reports as error 404 page not found or otherwise, it basically means the same thing. Error 404 pages have the same implication as 404 error pages and can be fixed by following the same method described above.
Final Thought
404 error pages are important for two primary reasons. First, they help to prevent people from accidentally visiting incorrect pages on your website. Second, they provide users with information about the nature of the error that prevented them from accessing the page they were looking for. This allows them to take the appropriate action to fix the issue.
404 error pages should be created and maintained regularly, and they should contain the following information:
The URL of the page that was not found
The reason why the page could not be found
The contact information for your support team
A link to a more detailed explanation of the error
404 error pages should also be designed in a way that is visually appealing and easy to understand. This can be done by using simple colors and typography, as well as a layout that is easy to navigate. Additionally, error pages should be regularly tested to ensure that they are working correctly.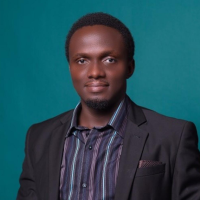 Enema OJ
Hi there! I'm a business growth and digital marketing consultant who specializes in helping businesses make more profits through better online visibility and reach.

I understand the importance of a good and well tailored digital strategy and will use my creativity and expertise to create compelling, informative pieces that will help you achieve your business goals.

Practicing SEO and digital marketing actively for over 7 years has taught me what the lifeblood of every business is and how to keep its foundation juicy. If you desire to increase your brand visibility, generate more traffic and increase your sales and conversion, I'm the one you're looking for.