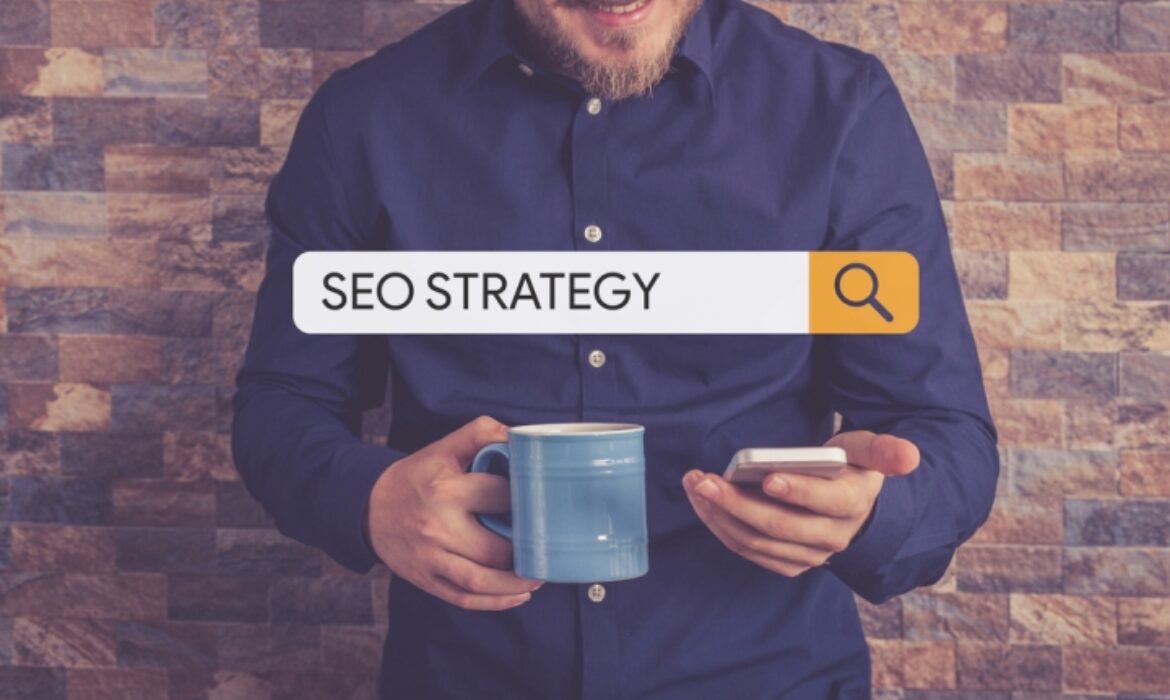 Developing an effective SEO strategy is an essential component of online marketing today. It is helpful as a roadmap for understanding your website performance and measuring output, and as a roadmap for all future marketing needs that are significant in achieving your business goals.
There's no doubt that search Engine Optimization (SEO) can help your visibility on search engines, increase traffic to your website, and generate leads that convert into customers. However, developing an effective SEO strategy can be challenging, – that is why we have put together this guide on how to develop an SEO strategy that is effective and result-driven.
What is an SEO Strategy?
An SEO strategy is a document that outlines the roadmap for achieving online marketing goals. It includes a breakdown of a website's content and backlinks plan. An effective SEO strategy includes a plan that you put in place to help your website rank better in search engines and track the overall performance over time.
It outlines every step that must be followed for better ranking and to achieve other business goals. Through the development of an SEO strategy, businesses can better understand their online performance and create a roadmap to achieve future goals.
Benefits of an Effective SEO Strategy
SEO strategies are aimed at making a business perform better on search engines. The following are the benefits of creating an effective SEO strategy:
It helps in getting more visitors to your website from search engines, which leads to higher conversion rates.
An effective SEO strategy will also help in building trust and authority for your brand
It can also help you in getting better visibility for your website and attracting more customers
A well-executed SEO campaign can even increase brand visibility and lift sales
It can help you attract more web traffic and convert more leads into customers
Effective SEO strategies can help improve user experience and double your website conversion rate
There are several other reasons why you need to learn how to develop an SEO strategy that is better suited for your business goals.
How to Develop an SEO Strategy
Learning how to create an SEO strategy is one of the most important factors that will determine your online marketing success. Here is a step-by-step guide on how to develop an effective SEO strategy that is result-driven:
Measure your Current Website Performance
To create an effective search engine optimisation strategy, you have to understand your current website performance. Taking a look into Google Search Console and Google Analytics will help you understand the performance of your website pages.
Search console data will provide relevant information about ranking keywords, their positions and whether they're branded or non-branded keywords.
Individuals can also measure the average click-through rates and conversion rates on Google Analytics. These metrics provide relevant data that will help you understand the direction your business is headed towards profit-making.
Conduct Competition Research
Carrying out competition research is a crucial aspect of developing an effective SEO strategy. It is useful for understanding your competitors' keywords and backlink strategy. Competition research reveals all the keywords that your competitors are ranking for and the keyword gap that exists between your website and theirs.
It also reveals the number of backlinks that your competitors have and their sources thereby helping you to understand your most competent competitors.
Set Achievable Goals and KPIs
Setting achievable business goals is an essential component of creating an effective SEO strategy. Your SEO strategy will be focused on achieving the business goals that you have set for your business.
Smart business goals should include both long-term and short-term company goals and their combinations. Business goals include all the outcomes that you set out to achieve while the KPIs include the metrics that demonstrate progress towards your goals. To achieve a perfect SEO strategy, set achievable goals.
Conduct Audits of Existing Website pages
Understanding the current performance of every page is essential. It is important for taking note of what changes need to be made on a page to ensure that it is fulfilling the intent of the search queries it was created for.
Here, you will understand the keywords for which the page already generates an impression and their ranking positions. When this is completed, the issues around the pages are identified and resolved by repurposing such pages appropriately.
Carry out Keyword Research
Keyword research is the most critical aspect of an SEO strategy. Here, attention is paid to identifying goal-relevant longtail keywords that have less competition.
Ranking keywords on search engines will depend on a lot of factors including website authority, the level of competition and backlinks. In developing an effective SEO strategy:
Create a list of relevant topics
Identify relevant longtail keywords based on these topics
Identify keyword intents for all your list of keyword
Create content briefs for your writers
Identify primary keywords and top pages based on your business goals
Identify Pillar pages/keywords and clusters
Image source: https://www.semrush.com/blog/seo-strategy/ 
Set Up a Blog and Create Pages Based on the Keyword List
Here, set up a blog for your website for content marketing purposes:
Create a weekly or monthly blogging schedule or as the case may be based on your budget
Link all relevant pages on your website across new and old content based on how relevant they are to the searcher
Use link anchor texts that are the target keywords and their variations
Optimise Images Before Uploading Them to your Site
Conver all images to next-gen formats such as .webp using plugins
Resize all PNG and JPG files to be below 100kb and also retain the best quality whenever possible
Use infographics as articles where they apply
Develop Backlinks Strategy and Track Progress
One of the final steps you must follow when creating an SEO strategy is to develop an actionable backlinks strategy. This can be a result of your competition research and content strategy. Your backlinks strategy may also include natural and paid methods.
When an SEO strategy is implemented, the next most important thing to do is to keep track of the progress. This can be done effectively using tools such as Google Analytics, Search Console and other data tracking tools like Semrush and Ahref. Here, you can monitor the progress and loss throughout your campaigns.
How to Create an SEO Strategy: Conclusion
It is important to understand how to create an SEO strategy that will drive results and make your website perform better than your competitors. This plan outlines the content and backlinks roadmap that your organisation must follow to stay consistent in content marketing. Being able to create this document should be among the first things to do whenever you take over any business website.
To effectively develop an SEO strategy, understand your website's current performance, measure what your competitors are doing, set achievable goals and conduct keyword research to identify content opportunities for your business. Save this page as your go-to guideline when creating an SEO roadmap for any business.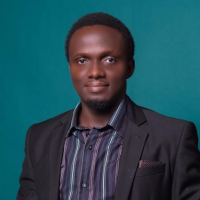 Enema OJ
Hi there! I'm a business growth and digital marketing consultant who specializes in helping businesses make more profits through better online visibility and reach.

I understand the importance of a good and well tailored digital strategy and will use my creativity and expertise to create compelling, informative pieces that will help you achieve your business goals.

Practicing SEO and digital marketing actively for over 7 years has taught me what the lifeblood of every business is and how to keep its foundation juicy. If you desire to increase your brand visibility, generate more traffic and increase your sales and conversion, I'm the one you're looking for.