Grow your Online Visibility with the Best Google Ads Agency in Nigeria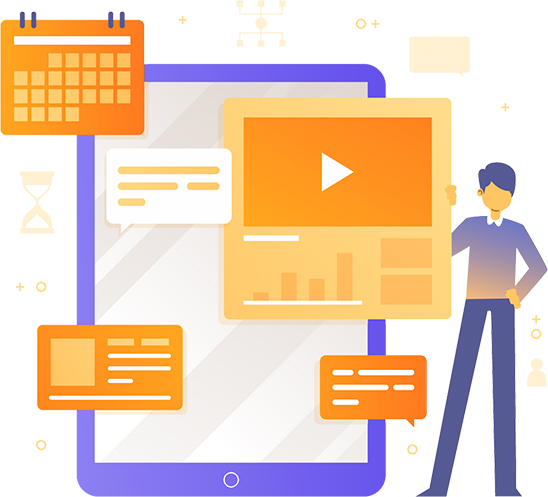 To Provide the Best Google Ads Services to Help you Boost your Business Growth
Growing a business is hard and what is even harder is creating ads that target the right keywords and customer base through Google ads. As the best Google ads agency in Nigeria, we understand your struggle and will work with you to deliver the most profitable keywords, targeting, and result through search ads campaigns at the most affordable rate. 
Google Ads is a powerful advertising platform that allows businesses to reach potential customers through targeted advertising campaigns. With Google Ads, businesses can create and display search, display, and video ads on Google's search results pages, as well as on other websites that are part of the Google Ads network.
When you choose us as your Google ads agency, you get amazing results:
Receive remarkable results
Increase your traffic and conversion rates
Gain more visibility in search
Improved revenue on your investment
Strong brand presence online
Easy to read reporting
Google ads is a powerful marketing channel to reach customers who are searching for your products or services on Google and other search engines even when you do not have a comprehensive search engine optimisation strategy. There are many more benefits and working with us as your Google ads agency in Nigeria, we will study your business and create a well-tailored advertising strategy specific to your business needs with the greatest guarantee of success at your budget. 
One of the main advantages of Google Ads is its targeting capabilities. Businesses can specify the locations, demographics, and interests of the users they want to reach, ensuring that their ads are seen by the right people at the right time. Additionally, Google Ads uses advanced machine learning algorithms to optimise ad campaigns in real-time, ensuring that businesses get the best possible return on their advertising investment. 
With years of experience and a team of dedicated professionals, we have the knowledge and expertise to help your business succeed. Our comprehensive approach to Google Ads includes everything from keyword research and ad copywriting to campaign optimization and remarketing including landing page optimisation for the most conversion and return on ad spend. 
What are the Benefits of Using Google Ads?
Working with the right Google ads agency in Nigeria comes with many benefits:
Flexibility: Google Ads allows you to adjust your campaigns in real time based on your advertising goals and budget. You can also test different ad copy, targeting options, and bid amounts to see what works best for your business. This can vary depending on the competition for your chosen keywords. 

Wide reach: Google Ads is the world's largest online advertising platform, with millions of users and businesses advertising on the platform. This means that you can reach a wide audience with your ads. People who search for your products or services are most likely to find you and convert because they have greater intention of buying.

Increased brand awareness: Google Ads can help increase brand awareness by putting your business in front of potential customers who are searching for products or services like yours.

Local targeting: If you have a local business, Google Ads allows you to target your ads to specific geographic locations, so you can reach customers in your area. So whether it is services or products you sell to a specific city, Google ads can help you achieve this and more. 

Mobile advertising: Google Ads allows you to target your ads to users on mobile devices, which is important as more and more people use their phones to search for products and services.

Integration with Google My Business: If you have a Google My Business listing, you can link it to your Google Ads account, which allows you to showcase your business information and reviews in your ads. It is easy and not a thorn in your flesh when you work with the best Google ads agency in Nigeria – Enema OJ.

Customization options: Google Ads allows you to customize your ads in a variety of ways, including the ad format, targeting options, and bid amount. This allows you to tailor your ads to your specific business needs and goals. Whatever budget you have, identifying the right and profitable keywords for you is key.
How our Google Ads Agency Can Help your Business to Achieve More Business Goals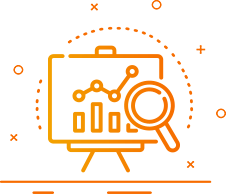 Conversion Rate Optimisation
Conversion rate optimisation is a very crucial aspect of advertising. As it is with most people, their challenge has always been failure to convert website visitors to paying customers. Using unique and well tailored copy and conversion rate optimisation, our team will create and monitor your ads for the best returns.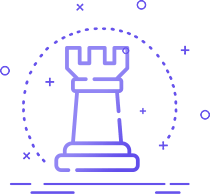 Keyword Research
Our keyword research will be focused on identifying the most profitable list of keywords for your business. Keywords with the most buying intents and proper targeting to ensure that the dividends are seen as soon as possible. Keyword research is one of the most important and profitable aspect of Google ads. You do not need to worry, our team of expert advertisers will get you the best results.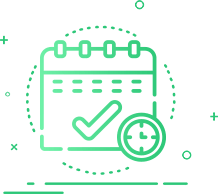 Ad Copywriting
You see, being able to connect with your targeted audience is a key aspect of our conversion rate optimisation. It is one of the reasons we are rated as the best Google ads agency in Nigeria. Our copywriters will study your audience to understand their behaviour and create a copy that resonates with their needs which is most poised for conversion.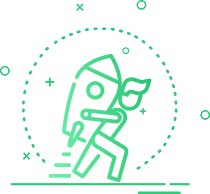 Google Ads and Business Audit
When you visit a clinic, one of the first things they do is to conduct diagnosis based on certain symptoms to understand needs to be treated in your system. The diagnosis will reveal critical aspects of your system that need urgent attention. Our audit is similar, it includes both your landing pages and ad account to identify and fix critical issues that may impact ad results.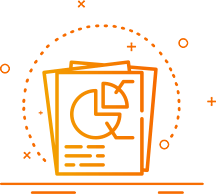 Ad extensions
These are additional pieces of information that you can add to your ads, such as a phone number, location, or additional links. Ad extensions can help make your ads more relevant and useful to users. Based on relevance to your ads, our team will determine and install extensions that will most definitely increase conversion on ad spend for your business.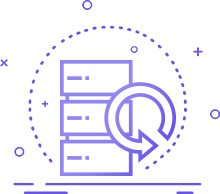 Ad targeting
You can use various targeting options to specify who you want to see your ads. For example, you can target by location, language, demographics, or interests. Using detailed Google Analytics audience behaviour, our team will identify the best targeting options for your business that is capable of producing 10X more value on ad spend.

SEO and advertising Consultancy
Enjoy smooth paid advertising consulting and implementation for your startup.

Copywriting
Discover how your startup can generate more organic traffic using unique copywriting techniques that resonates with your audience.

Keyword Research
We do not just focus on growing your traffic but also on relevant keywords that drive the most conversion.

Ads Strategy Overhaul
From auditing your ads to identifying the most profitable keywords and targeting options, our team of expert will get the job done for you.

Dedicated Team Member
We attach a dedicated team member to you for all communications. You egt all the help you need at the time you need it.

Conversion Rate Optimisation (CRO)
Using unique strategies, copies and creatives, our team will audit and implement the best conversion rate strategy for your landing pages to help you get the best result.
Factors to Consider When Choosing the Best Google Ads Agency in Nigeria
There are several factors to consider when choosing a Google ads agency in Nigeria:
Experience and expertise: Look for an agency with a proven track record in your industry or with the type of advertising you want to do. Consider their experience with similar campaigns and their understanding of your target audience.

Creative approach: Consider the agency's creative process and approach to developing ad campaigns. Do they have a strong portfolio of effective and visually appealing ads?

Services offered: Make sure the agency can provide the full range of services you need, including strategy development, media planning, buying, and creative development.

Cultural fit: It's important to work with an agency that aligns with your company's values and culture. You'll be spending a lot of time together, so it's important that you feel comfortable and have a good working relationship.

Cost: Consider the agency's fees and pricing structure. Be sure to get a clear understanding of what is included in their fees and what may be additional costs.
As a reputable Google ads agency in Nigeria, we offer a range of services that can help improve your website's visibility and search engine rankings through search ads, display ads and video ads, respectively. Our team of experts is well-versed in the latest Google ads techniques and can provide customized strategies that are tailored to your specific business needs and goals.
We pride ourselves on delivering measurable results that can help your business grow. We use data-driven approaches to track the effectiveness of our strategies, and we regularly communicate with our clients to ensure that they are informed about the progress of their campaigns.
In addition to our expertise and track record of success, we also offer competitive pricing and flexible packages to fit any budget. We believe that effective advertising should be accessible to businesses of all sizes, and we are dedicated to helping our clients achieve the best possible results at an affordable price.
Contact Us! Fill the Form Below to Reach Out to Us.